Dysport special extended through May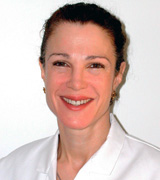 Wendy Epstein
M.D., F.A.A.D.
For the rest of May, we're offering the opportunity to compare Dysport to Botox and Xeomin at no cost.

Dr. Wendy Epstein will treat one facial area for free (a $400 value) when you receive two or more syringes of any of these fillers: Restylane, Radiesse, or Perlane, or one vial of Sculptra.

"Treat one area" means one of the three target areas, i.e., crow's feet (both sides is considered one 'area'), forehead lines, and the glabella area, also known as the "elevens"--those 'scowl' lines between the eyebrows.

Prescription Dysport is an injection used to temporarily improve the look of your moderate to severe frown lines without changing the look of your whole face. The untreated facial muscles still work normally, allowing you to freely show facial expressions, such as smiling, in untreated areas.

Like Botox and Xeomin, Dysport is based on botulinum. It is approved in 47 countries, and had been used to treat over 200,000 patients in the United States

To make an appointment call 845.358.8878.