A new age, measured by appearance, not years
Advances in vascular medicine are now being used to restore health and vitality and bring your inner beauty back to the surface, giving you a more youthful appearance and a boost in self-confidence along with it.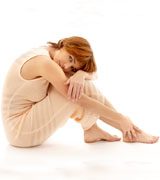 Individuals appreciate being able to return to normal activity immediately because general anesthesia is not required. All services are provided in the comfort of our all new modern offices serving the greater Rockland and Bergen county areas.
A range of medically aesthetic treatments for the legs, face and skin are performed by board certified physicians, who have more than 10 years' experience in performing vascular surgery using catheter-based techniques. Our doctors are supported by trained and certified medical aestheticians and clinical nurses.
Treatments are cost effective because they avoid general anesthesia and hospitalization. Various services may be covered by insurance if they are medically necessary.
For more information about any of services, click on the items at left.
To schedule a free consultation, call
845-358-8878

or click here.