The Venolase medical team welcomes you
Rex Ghassemi, M.D., is a member of the American College of Phlebology, the National Society of Cosmetic Physicians and the American Society of Laser Medicine and Surgery. He specializes in advanced vascular procedures, which i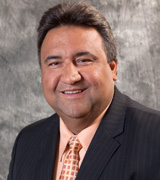 nclude Vascular Laser Therapy for the treatment of varicose veins; laser athrectomy and sclerotherapy. He is also certified in minimally invasive body contouring procedures and Laser SmartLipo.
Dr. Ghassemi received his M.D. from the University of Medicine and Dentistry (UMDNJ)/Robert Wood Johnson Medical School in Camden. His internship and residency were completed at the Medical College of Pennsylvania Hospital in Philadelphia in Internal Medicine in 1991. Following this, he completed a fellowship at Hahnemann University Hospital in 1994. In 1995 he completed an Interventional Fellowship at the Albert Einstein Medical Center, Philadelphia.
He has served as a clinical instructor of Medicine on the faculty of Hahnemann University Hospital in Philadelphia since 1991. He currently serves as a proctor and teaches the method of laser varicose vein treatment to other physicians. He is licensed in the states of New York, New Jersey and Florida.
Donna Konlian, M.D., F.A.C.C., is a member of the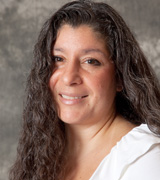 American College of Phlebology and the American Society of Laser Medicine and Surgery and the National Society of Cosmetic Physicians, which has certified her to perform SmartLipo treatments.
Dr. Konlian earned her M.D. from Thomas Jefferson University Medical College in 1989. Her internship and residency were completed at Columbia Presbyterian Medical Center in Internal Medicine. She completed a fellowship at Atlanta's Emory University in 1995. Her undergraduate degree was earned at Johns Hopkins University, where she earned a BA in Biology with general honors in 1984. She has served as an Instructor of Medicine at Emory University.
Dr. Konlian is certified and licensed to perform SmartLipo body contouring procedures and is certified to perform laser facial rejuvenation procedures as well as Botox, Juvederm and Restylane fillers.
She has been awarded several honors over her professional career, including Fellow of the American College of Cardiology; the Alpha Omega Alpha Honor Society; the Hare Medical Honor Society; she is the recipient of the Janet Glasgow American Medical Women's Association Award of Outstanding Achievement; and she had graduated magna cum laude from Jefferson Medical College. She is licensed in New York and New Jersey.
Ladan Abbasi, RN, BSN,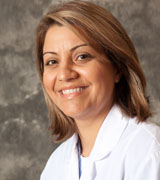 is a member of the Venolase Phlebology team. She earned her BSN from Shiraz (Pahlavi) University, one of the well-known universities in Iran, in 1995 and has been licensed in both New York and New Jersey since 2001.
With extensive experience in clinical practice in a variety of medical settings, Ladan is highly skilled in performing sclerotherapy. She is one of the few nurses who performs this procedure in the states of New York and New Jersey. In addition to sclerotherapy venous procedures, she also is skilled and experienced in the performance of ambulatory phlebectomy and laser hair removal.
Based on her performance results and patients' reviews, her treatment success has been highly rated.
Wendy Epstein, M.D., F.A.A.D., Is a dermatologist specializing in facial rejuvenation. Board Certified by the American Academy of Dermatology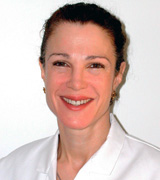 A Clinical Assistant Professor of Dermatology at NYU School of Medicine and formerly at Yale Medical School, Dr. Epstein previously taught medical students and dermatology residents medical and cosmetic dermatology at Bellevue Hospital New York University Medical Center over a 25-year period.
A graduate of Barnard College, she earned a Master's Degree in Biology from Princeton University and her M.D. from Columbia College of Physicians & Surgeons. She performed her residency in Dermatology at the New York University Medical School.

Dr. Epstein, a frequent guest on television and radio programs discussing dermatology topics, has published articles in medical journals and textbooks. She serves as a Product Safety Consultant for Avon Products and as a Health Office for the Village of Grand-View-on-Hudson, N.Y. She has been a recipient of the Patients' Choice Award for every year since 2008. She is affiliated with the New York University Medical Center and Bellevue Hospital.
"Only after listening to what my patient desires to achieve and discussing specific treatment options do I begin rendering care," says Dr. Epstien. "I provide individualized, meticulous care and bring to each patient's treatment my twenty five years of experience as a dermatologist. " Read more about Dr. Epstein and her approach to facial rejuvenation.