Venolase advertising
Venolase reaches out to patients and prospective patients alike using a variety of advertising, including print ads in newspapers and magazines, and broadcast using TV and cable TV. A selection of our advertising is shown here.
Television advertising
Print advertising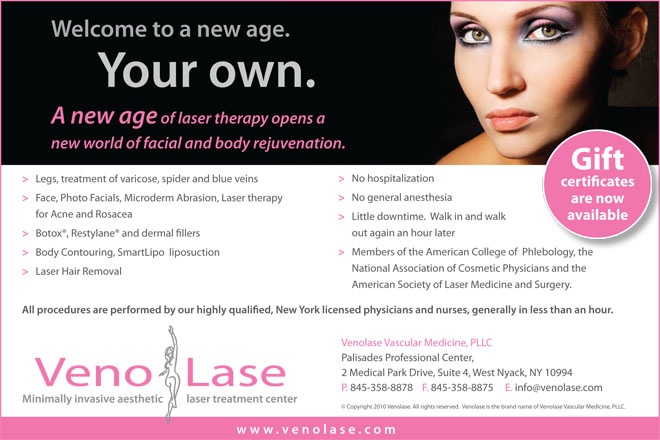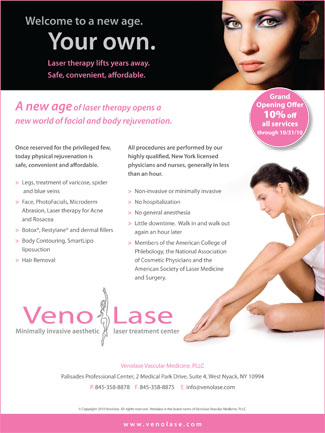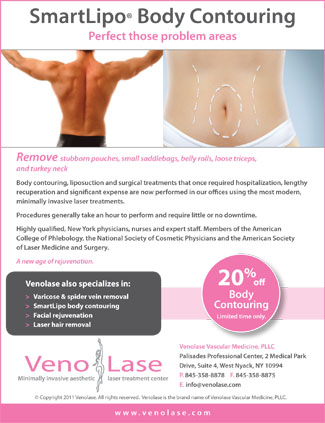 To schedule a free consultation, call
845-358-8878

or click here.